The following steps must have done by a well skilled bootfitter
shell last must properly modified by grinding/deformation to match your feet :forefoot, inner shell side or ankle bones
Precise  shell sizing assessment 
The shell must be exactly shaped to match your feet:
grinding, local shell deformation if required
A custom made footbed made for skiboots by bootfitters is essential: overall weight distribution on the plantar surface
Ultimatefit ski-freerando
 Rearfoot section: a custom heel mold around your rearfoot thanks to the combination of the thermos material cradle and the special cork envelope wrapping entirely you foot. Cork envelope has been exclusively designed by ULTIMATEFIT to provide this snug sensation without a wise-like grip.
The cork bladder is prefilled and additional cork material can be added into each section through the sidewall openings
Forefoot section,: this has been totally redesigned to provide your toes extra room with a new asymmetrical pattern  on the inside and outside section. The toe room is still in neoprene, with  wool in the toe room.
The tongue is entirely custom molded to match your lower leg thanks to the combination of INTUITION  foam and an new cork bladder design.
The anatomical  tongue will provide a constant power transmission to your collar throughout the season power transmission to your collar throughout the season painfree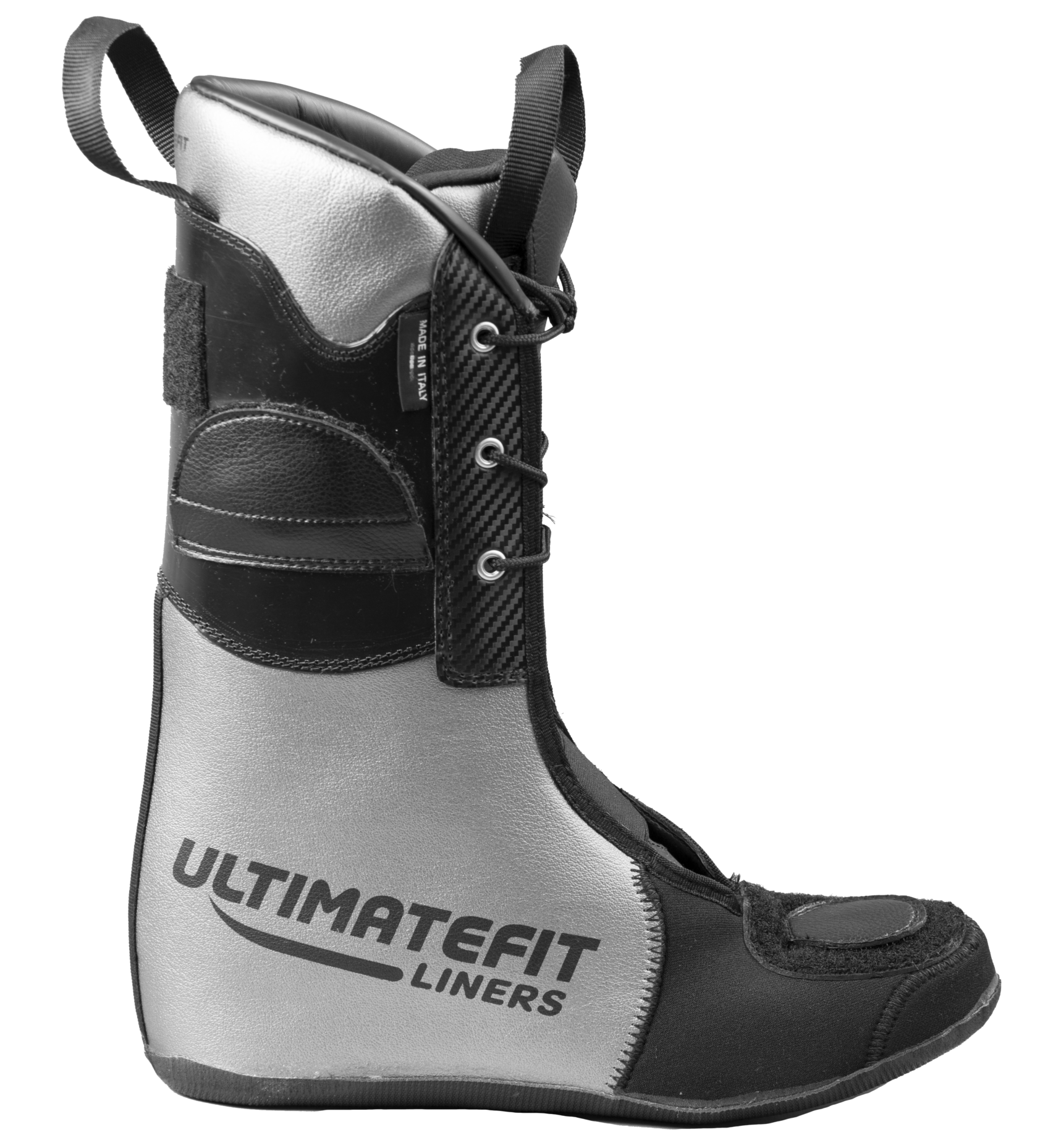 Built like a glove around your foot : thin, a dual density foam material acts as a race seat around your rearfoot combined with the cork filled bladder providing a comfortable feel from the skiboot all season long
toe room
A ULTIMATEFIT design: more toe room and space.
The toe box remains in neoprene and wool for softness and warmth
The exclusive asymmetrical forefoot design will provide a more secure  forefoot positioning.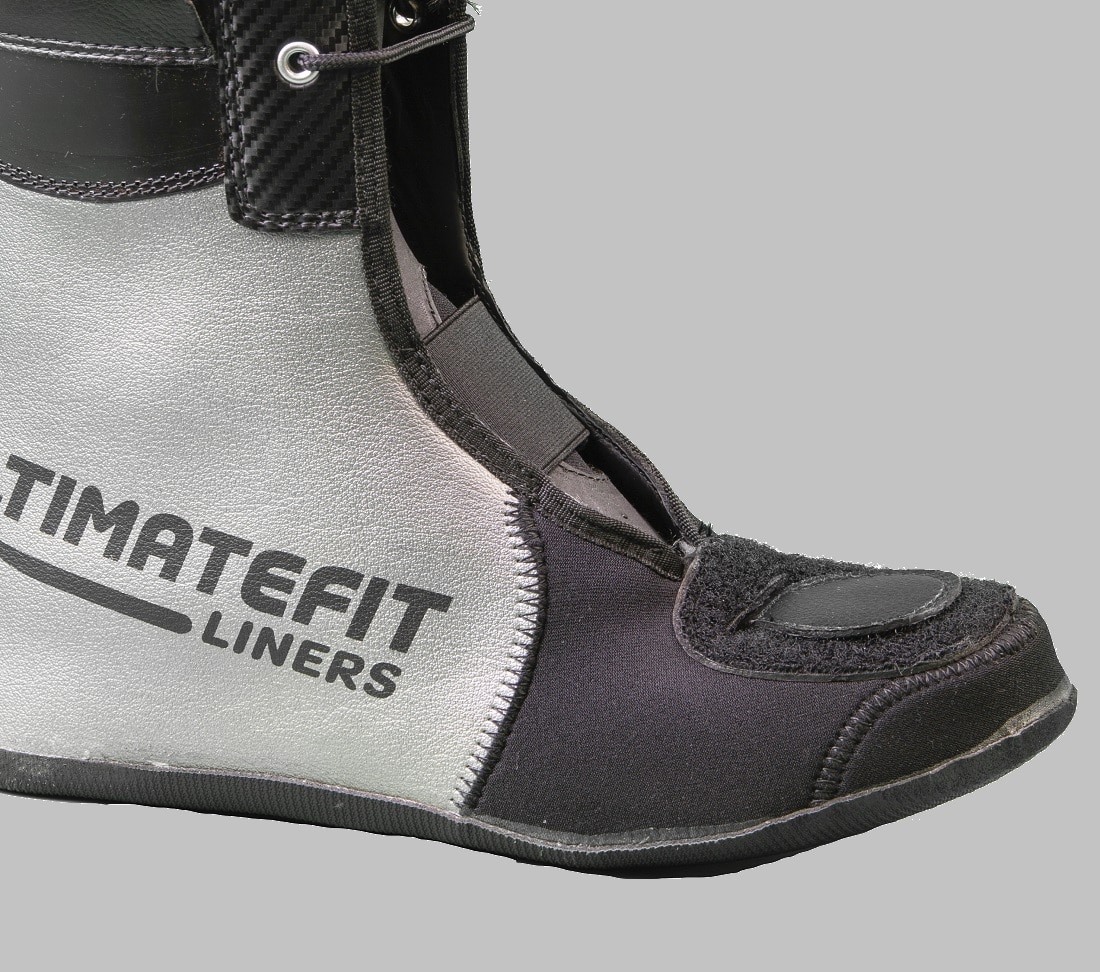 A step by step tutorial for bootfitters wishing to get be acquainted with the custom molding procedure of the Ski & Freerando liners . This is based on "thermo molding"  and  "cork technology"
Rearfoot section: a custom heel mold around your rearfoot thanks to the combination of the INTUITION dual density foam thermo cradle and the special cork bladder wrapping entirely your rearfoot. The cork bladder  has been exclusively designed by ULTIMATEFIT to provide this snug sensation without a vise-like grip
The cork bladder is prefilled and additional cork material can be added into each section through the sidewall openings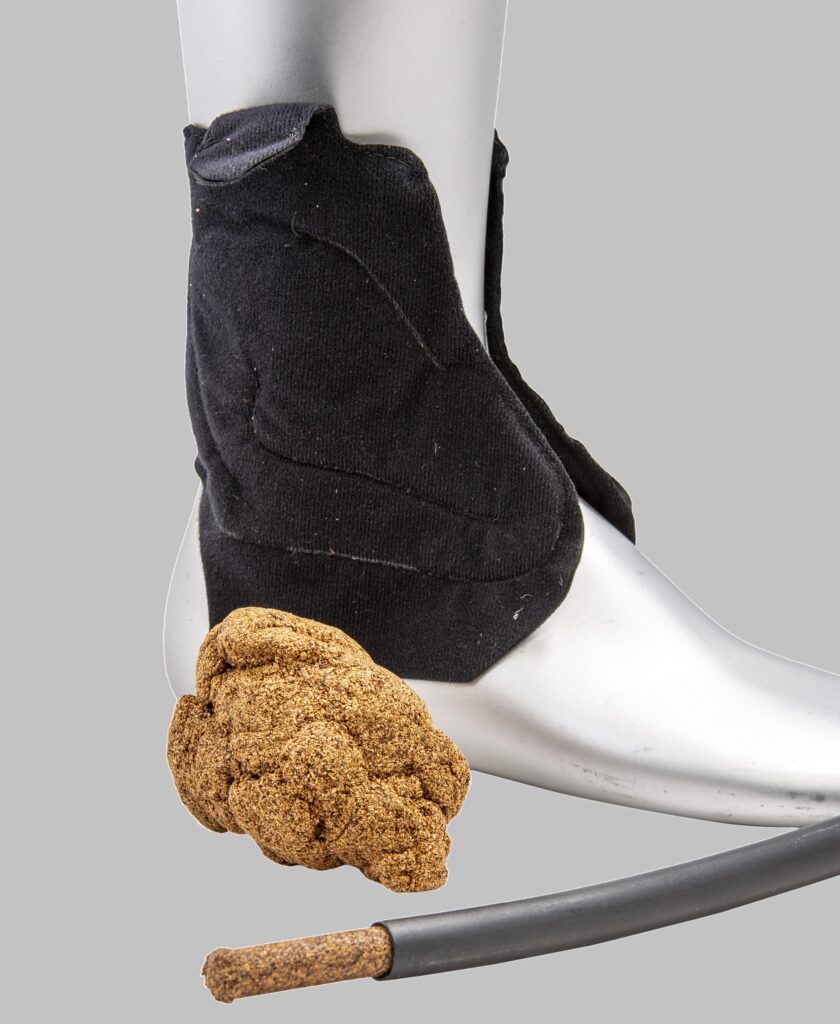 The best liners wouldn't have been  made  without of  best materials  and technologies  in the thermofoam and thermoplastics.
Mark has been working over the years with these leading compagnies
Now it's your turn to enjoy the technical features

INTUITION Foam © Ltd Vancouver , Canada

World leading company in moldable liner Intuition offers the best premium boot liners in the world, launching new innovations in technology and setting unparalleled industry standards INTUITION Foam ltd has developed over the years a know-how and foams that have contributed to the success of their liner technology.
A close collaboration between Mark and INTUITION© has allowed ULTIMATEFIT© to have the privilege of using their foams in the design of SKI, Freerando and FIS  liners



Orfit Industries ,Wijnegem Belgium
Based on innovative technologies, Orfit develops and produces the most precise and reliable thermoplastic materials for medical devices that improve patient treatment around the world. The Orfit team provides: Immobilization systems for cancer patients in Radiation Oncology Orthotic fabrication materials for patients in Physical Rehabilitation
Our technical relationship goes back to the late 90's.
In 2020 a test inquiry regarding a new material , has enabled to restart the FIS liner project with a patent in 2021