in the end, they are the ones who talk about it the best !
the feedback and comments from the racers who have used the development liners since January 21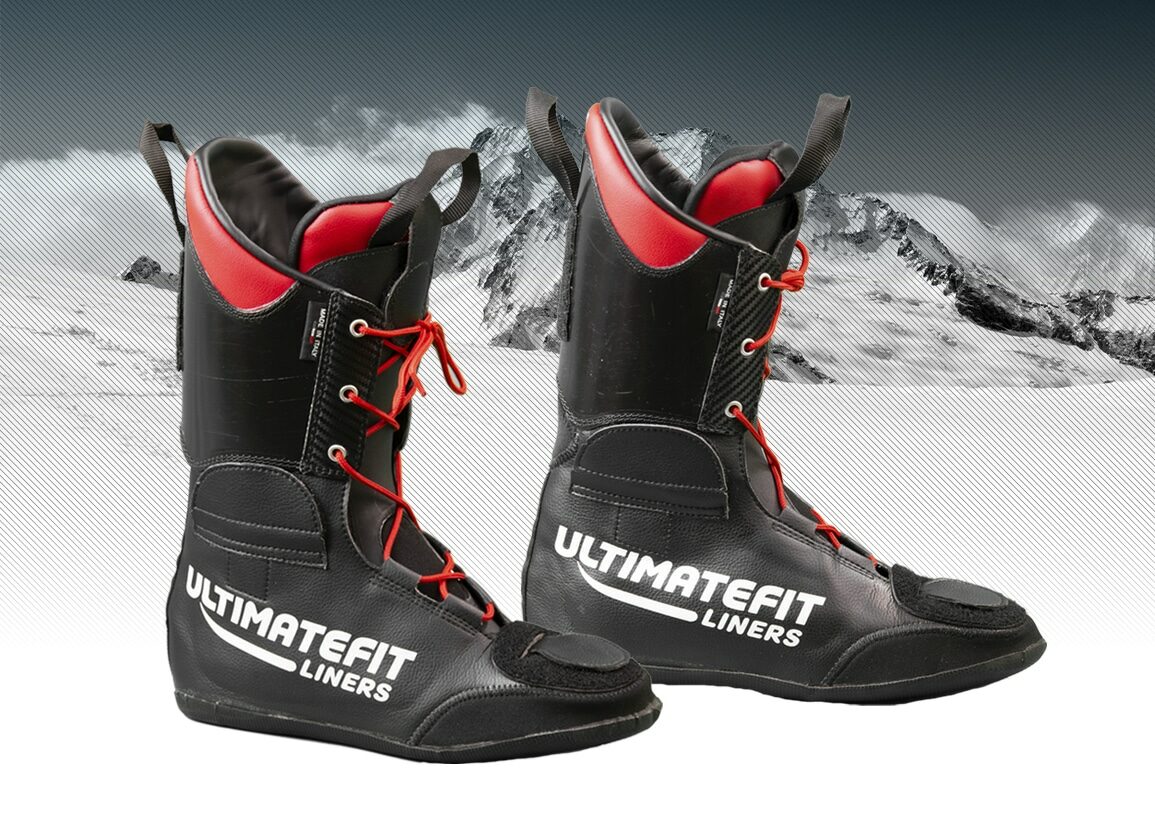 "These liners have been able to give a upmost confidence in my equipment , with no second thoughts or hesitation at any time.The liners match the feet and ankle thank to the ankle pads . I have never felt such comfort and grip around the ankles They profite the most efficient foot transmission from your feet to the skis. There is no waste of time between the pdecision and action on the ski .
Stessi n ULTIMATE FIS race "développement "liner
s Rossignol ZB race ski boots she had skied for 5 years with Zipfit Gara
"Comfort has been the key feature , as it feels in the whole shell without any chaffing between the shell and my foot. AS the liner matches my foot shape and the shell volume without creating any pressure point as I carve my turn , I am much more efficient during all my runs Jean ULTIMATE FIS "développement liners Lange ZB
The foot transmission are more efficient and precise. The slightest move is transmitted directly to the ski (in slalom ) In GS and SG , the tongue performance enables me give more power in my turns and extend my carving stance.
A powerful ankle support Lio, ULTIMATE FIS "développement " liners skies Rossignol WC ZC
Finally I can set my skis where I want and when I want. The liner provides me a unique sensation of being against the shell and a quicker reaction. The ankle bone is immediately on the inside section of the shell with an immediate transmission to the skis. This is the same in GS and SL turns Sandra development liner and ULTIMATE FIS liners skies with head raptor RS 140 ,and still hard to beat on a run…
Ultimatfit Ski & Freerando What do they think about them...
How about the serious skiers and ski pro's
Since January 2022, they've skied the ULTIMATEFIT liners in  Ski & Freerando version 
Gosh those liners are a blast! As soon as I ski now I can forget about my feet I've used foam liners, and Zipfit's .With these liners comfort is the same as the Zipfit's , but a better overall foot hold , more precise in short turns or in the moguls.When skiing in full derby mode I can hold my turns more efficiently without having to focus on my feet. With the zipfit's I forgot, my past PU foam liners, with the new Ultimatefit liners, I threw everything away…. Now my feet feel more like the extension of my leg
It's always hard to get comfort in a race shell , but in this case, I don't feel like taking off the ski boots after a half day on the slopes I've been more than surprise by the ankle response and transmission to the skis . The FIS ankle pads are more than efficient. It's super fast and immediate No matter if you skie a slalom run, powder or a hard packed slope , you'll surprised that we can match comfort and precision in a raceboot
Fabio, ULTIMATEFIT FIS "Developpement" liners Lange ZC shells
The ankle support has improved and can be easily removed, readjusted. Same with the new tongue fitting. As our feet are closer to the shell the impulse are directly transmitted to the skis and we can feel the skis reactions.On the skis the reaction et transmission is more than effective, we really can feel instantly I've had the opportunity to test the first liners with Mark in 2000. The new edition is very similar but with the new material and technology , more efficient
Daniele , skies Lange ZC...for fun
This is just perfection : the way this liner wraps the foot in the shell is far greater than the zpifit I've been skiing on over 6 years. The ULTIMATEFIT Ski provides a greater feeling of control in the skiboot. I've tested my K2 Recon Pro in freeride and carving sessions and my Scott Freeride shell for some long mountaineering sessions , same feeling in terms of control
Denis , skies K2 recon Pro 140 shells with ULTIMATEFIT SKI liners & Scott Freeride shells with ULTIMATEFIT Freerando liners
I have been using injected ski boots for more than 10 years now, Mark's fitting on my previous boots was already a very good improvement in terms of precision and comfort, but his latest technology is a game changer. Your feet don't feel the usual pressure of injected boots while keeping the same accurate ski feeing , so you the comfort and the skills in tandem as I honestly didn't think was possible, congratulations Mark & ULTIMATEFIT liners
Alejandro , skies Lange RS ZA+ race boots and enjoys them…
Ultimatefit liners "only for serious skiers"